SCRAPS BY P & A DEZIGNS . Powered by
Blogger
.

Labels
CT Tutorials
PTU Tutorials
Amy Maries Kits
CDO
Devilish Dezines
Arthur Crowe
Pics For Design
Ismael Rac
Alex Prihodko
Scrappin with Lil Ole Me
CT Tag
Verymany
Rieneke Designs
Alicia Mujica
HorsePlay's Pasture
CT Tags
Zlata_M
Creative Crazy Scraps
Sassi Designs
Bookworms Dezines
Enamorte
Kizzed By Kelz
Masks
Scraps N Company
Bibi's Collection
Graphics Of Fantasy
Anna Marine
Foxy Designz
Design By Joan
Kandii Popz Dezignz
Ladyhawwk Designs
Rissas Designs
Bibi Van G Kits
Enys Guerrero
Exclusive Kit
Rebel Dezines
Spazzd Art
Alehandra Vanhek
Baby Cakes Scraps
Eugene Rzhevskii
Millie's PSP Madness Templates
MistyLynn Creations
Sandy's Designs
Bibi's Creation
FTU Tutorials
Scraps From The Heart
Twilight Scraps
Wicked Creationz Scraps
2013 Water Gun
ACDiva's
BLT Dezignz
Bibi's Creations
Cluster Frames
Kandi Kissez Template
Schnegge Scraps
Snags
Treasured Scraps
WD Designz
Alehandra Vanhak
Animated
Dave Nestler
Deacon Black
Dzines From The Heart
JT's Designs
Lily Rose Designs
Lizquis Scraps
Mashi
MediEvil Creations
Rainbow Pixie Stick Scraps
Sweet Pinup
Tammy Kat Dezigns
Templates
Vicki's Scraps
Wicked Creations Scraps
Wicked Little Cupcake

Contributors
Forums I'm a member of
Friday, 13 September 2013
Today ONLY with any store purchase get this special layer of the Jem tube that was done. This was given in the forum a while back so its been a long time since shes been seen. But Rac loves his fans and he opened the vault and got out this pinkalicious layer. Email CS with your receipt must be dated for Sept 13th 2013. Here is the full tube if you want to buy her
http://xeracx.net/store/

index.php?main_page=product

_info&cPath=27_10&products

_id=360
Shhh don't tell Ish when his back was turned and the vault door was open I distracted him with some pizza and went in and got this layer for you cause its fun Friday the 13th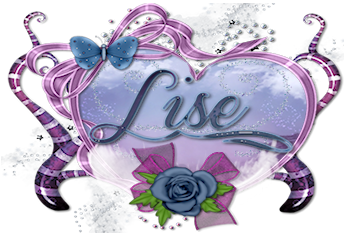 My TOU
All things I provide on this blog are my own creation.
Any resemblance to others is strictly coincidence.
If you use any items here please link back to my blog.
No translations of my tutorials.
The tutorials here are merely guidelines and you are perfectly welcome to do your own thing.
All links were current and available at the time of their posting. I cannot control who comes and goes, so if you find a broken link, please use a suitable replacement item.
Feel free to send me anything that you make with my stuff and I will gladly showcase it. My email is merrittlise@gmail.com

Archives

Blogs I love to Stalk